If you're consuming a lot of wine, you're creating a lot of empty bottles and discarded corks. For the crafty among us, these leftover materials are prime candidates for upcycling. Take a look at some of the great options for reusing the remnants of your previous night's dinner party!
Cork Projects
The above, cute little cork decoration takes a styrofoam ball and a glue gun, but fast and easy decor can be as easy as saving up your corks and tossing them in a vase as filler. A creative spin on this is place a small votive candle holder in a larger cylinder and filling in the difference to make a cork candle holder.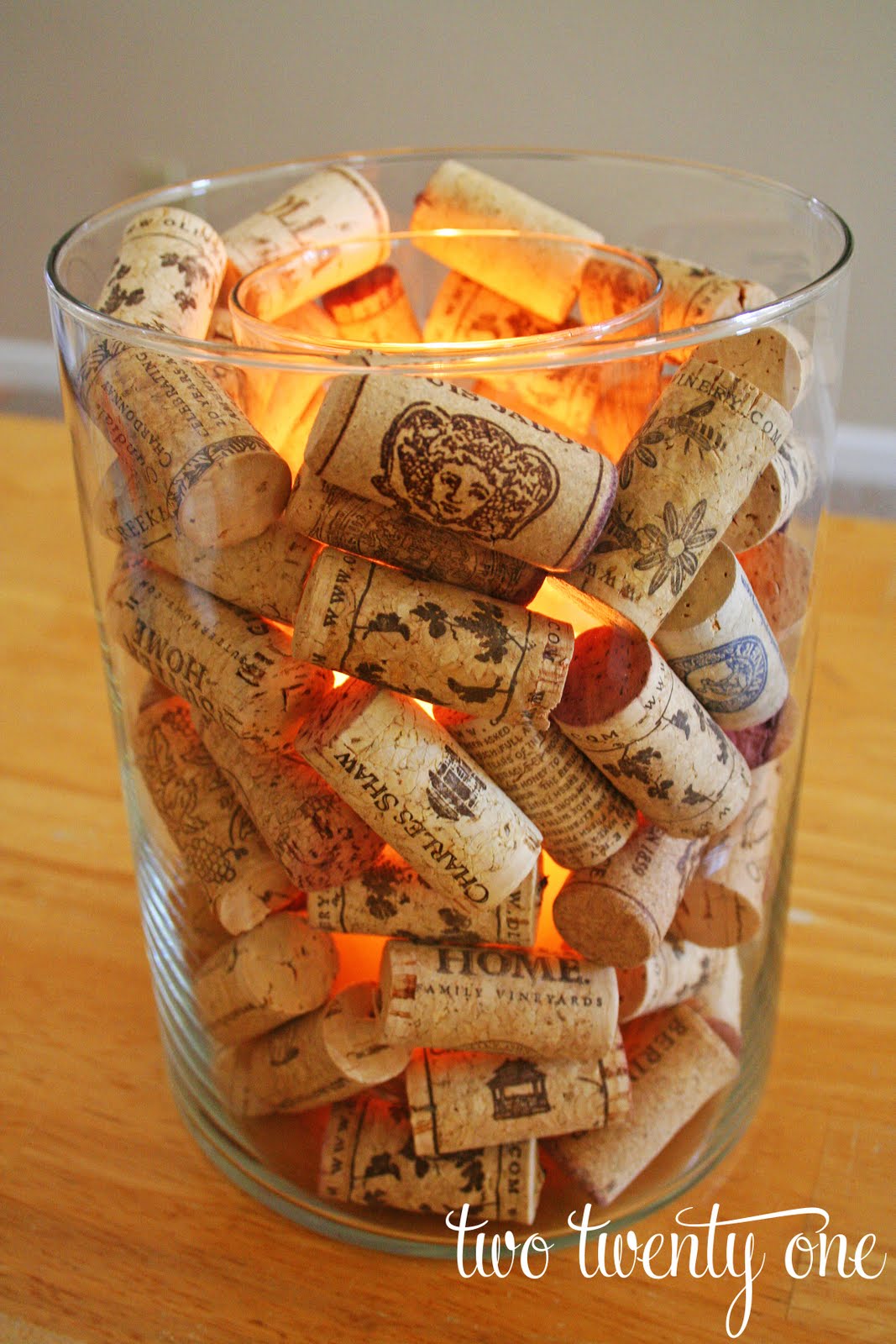 Next level up: cutting corks.
With an screw eye and a jump ring you can craft an easy, giftable keychain, and with a simple notch you can have a classy place card holder.
One creative blogger transformed her corks into cute knobs to create a storage space for her necklaces.
If you're ready for bigger projects, slicing your corks horizontally opens up a lot of options for decor like frames, mats, and (of course) cork boards.
Bottle Projects
There are countless ways to dress up your bottles for decor. It can be as simple as wrapping your bottles in colored yarn to learning to etch designs into the glass. Paint your bottles, add accents of decorative tape, use glitter, slap on some Mod Podge, add stencils – you can go nuts.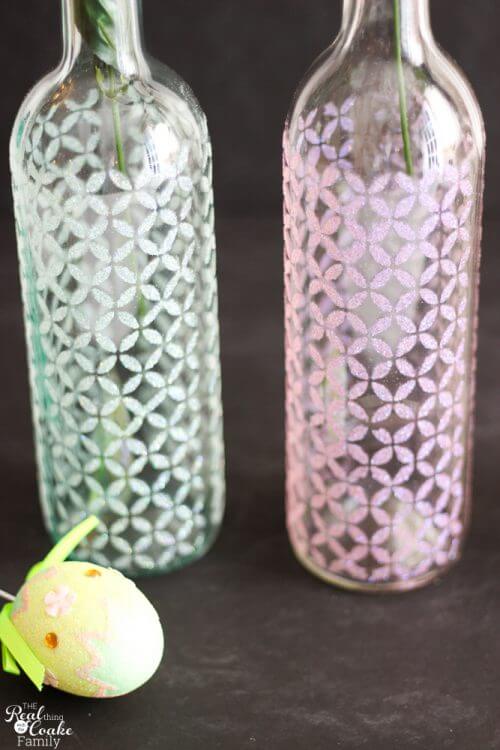 If you're big on entertaining outdoors, you can turn your old bottles into citronella candles.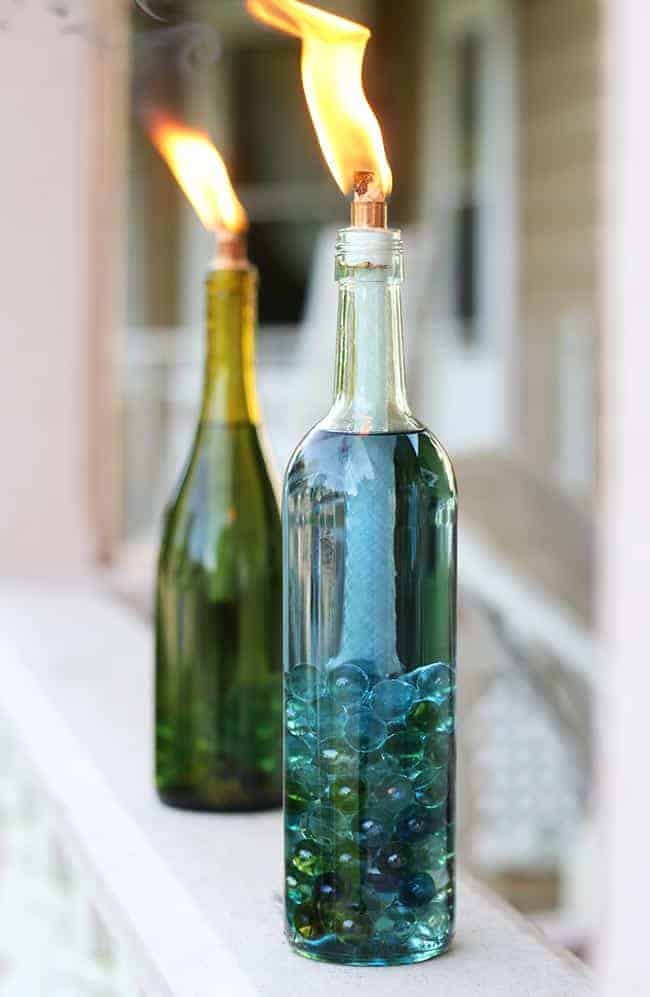 If you're up for cutting glass, you now have options including planters, light fixtures, and just regular old glasses. Some folks invert their bottles for bird feeders, and some go big for the chandelier.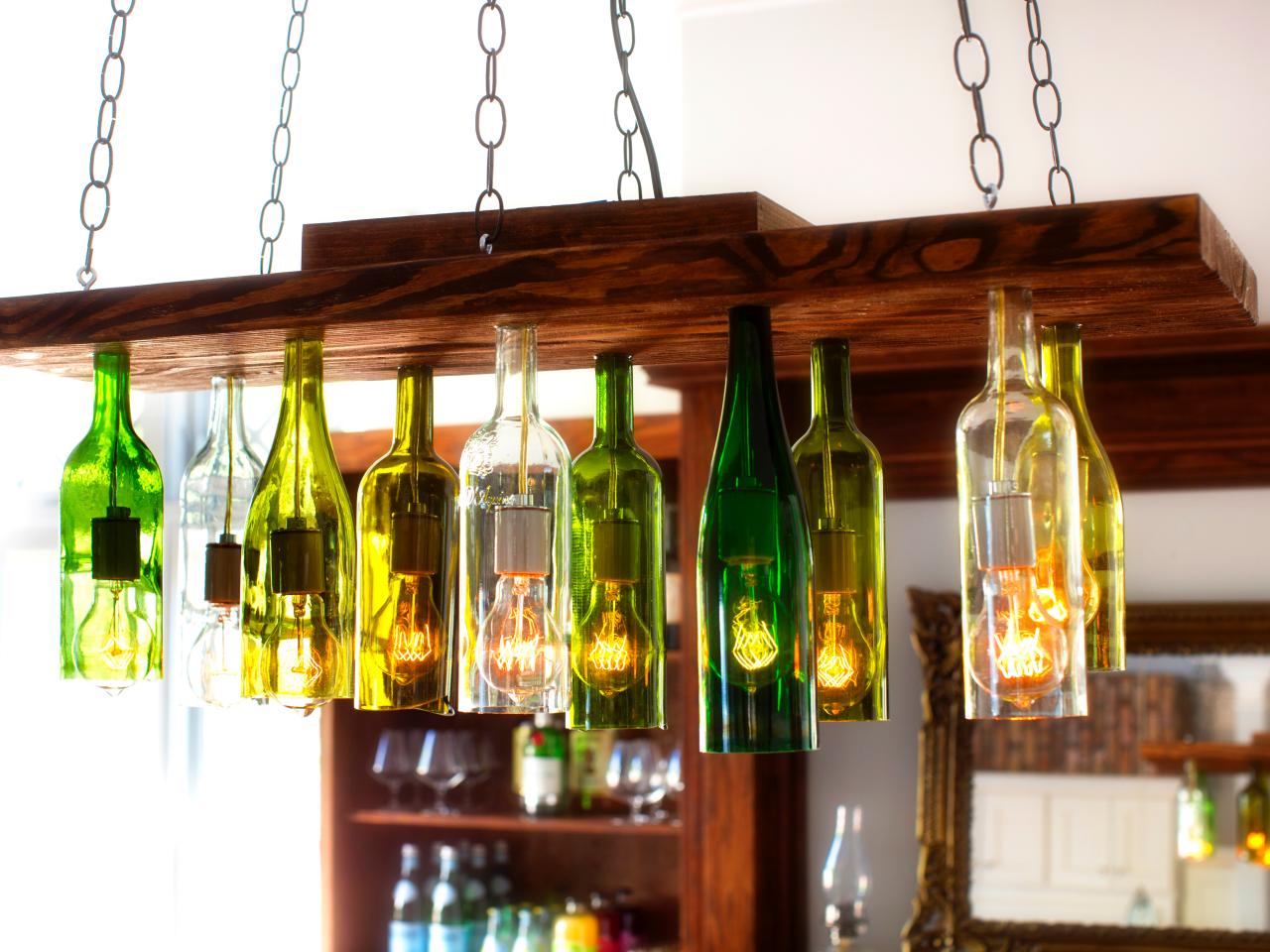 I personally might start buying my wine based on bottle color after seeing this tutorial on turning the bottles into LED lamps.
There is really no limit in the world of Wine DIY – hell, if you are an expert woodworker or in the bulk wine trade, there's even a listicle for reusing your barrels. But for the rest of us, all you really need is a glue gun, some yarn, and a night in to spruce up your home courtesy of your favorite drink.